Visibility of your stock
puts you firmly in control
of your finances
Cross-Check Systems proudly presents x-Stock , an innovative stock management solution that goes beyond traditional inventory control.
Seamlessly integrating cutting-edge automation and intelligent notifications, x -Stock empowers businesses to achieve unprecedented efficiency, accuracy, and operational excellence.
Elevate your inventory management game with x-Stock and experience the future of streamlined dispatch and proactive notifications.
Scalability:
Whether you're a small business or an enterprise-level corporation, x-Stock is built to grow with you. Its modular design and customisable features adapt to your evolving inventory needs.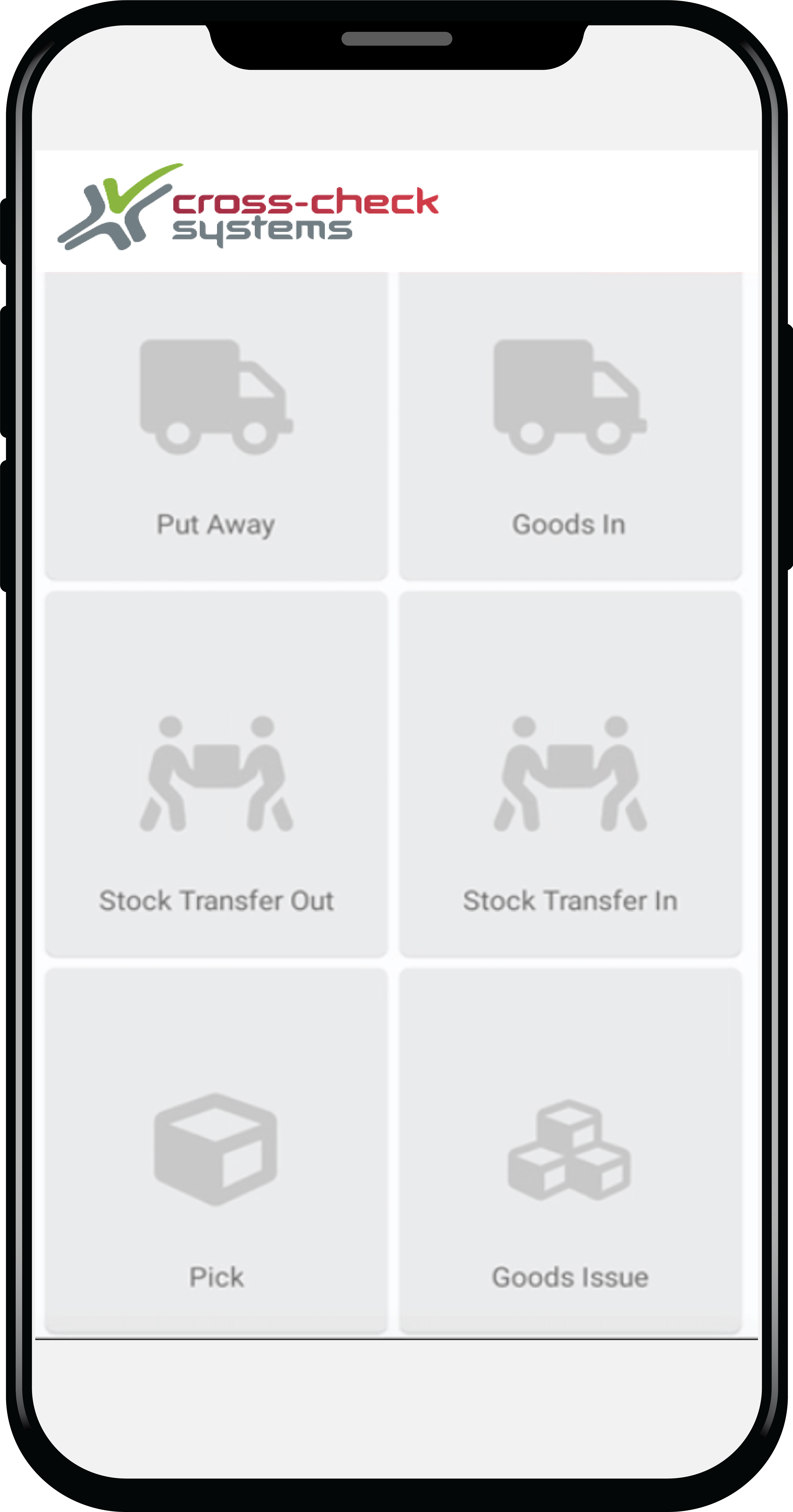 Real-Time Tracking:
x-Stock provides real-time visibility of your inventory, giving you instant insights into stock levels, locations, and movement. No more manual counts or guesswork – make informed decisions backed by accurate data.
Centralised Management:
Seamlessly manage multiple warehouses, distribution centres, and retail locations from a single, intuitive dashboard. Effortlessly allocate, transfer, or replenish stock across your network, ensuring optimum utilisation of resources.
Customer Communication:
Build trust by offering transparency in your delivery process. x -Stock enables automated communication with customers, providing them with timely updates and reducing the need for manual customer inquiries. Customers may track their order progress via x-Stock's portal to further enhance their purchase experience.
Optimisation
Automate the replenishment process by setting reorder points and safety stock levels. x-Stock calculates optimal order quantities and generates purchase orders or transfer requests, ensuring stock availability while minimising capital tied up in inventory.
Barcode Integration:
Expedite stock management with barcode scanning. Easily update stock levels, track items' movement, and perform quick audits, reducing human errors and enhancing overall efficiency.
Intelligent Alerts:
Receive instant notifications for stock anomalies, low levels, and critical inventory events. Address issues promptly, minimise disruptions, and ensure continuous operations. 
Identify and address potential issues before they impact your operations. x -Stock's AI-driven insights detect anomalies, delays, or deviations, allowing you to take corrective actions swiftly.
Automated Dispatch:
Say goodbye to manual dispatch processes that consume time and resources. Automatically link x -Stock to your couriers dispatch system to reduce packing/dispatch time and increase productivity.
Real-Time Tracking: Keep your customers informed with accurate real-time tracking. x -Stock enables you to share delivery updates and estimated arrival times, enhancing customer satisfaction and loyalty.
Performance Analytics:
Make data-driven decisions with in-depth analytics and customisable reports. Monitor key performance indicators, identify slow-moving items, and optimise inventory turnover to improve cash flow.
Demand Forecasting:
Stay ahead of customer demands with x-Stock's advanced forecasting algorithms. Leverage historical data and market trends to predict future demand, minimising the risk of stockouts and reducing excess inventory costs.
Warehouse stock – it's your business bloodline. Ensure you aren't losing sales due to out of stock items or products in the wrong location. With a bespoke inventory management solution from Cross-Check, track, manage and monitor stock from warehouse to customer.
Working closely with many small, medium and large businesses over the years, we've recognised the same key areas for where lack of stock control could be holding a business's growth back:
Warehouse full of slow moving products?

Frequent stock-outs of popular items?

Takes days to complete Stock Take?

Lost sales due to 'Out of Stock' items?

Stock in the wrong locations?
Do any of these sound familiar?
Our stock control software and warehouse management system (WMS) helps you track, manage and monitor stock locations from the moment they enter your warehouse through to the moment they land in the hands of your customer.
x

-Stock

: A tailored system
Finding a stock management system that suits your needs can be a minefield. Frequently choosing an 'off the shelf solution' can result in your having to fit your process flow around the system which can cost your business valuable time and resources.
Here at Cross-Check Systems, we mould our stock management system to your processes. Therefore, when working with us we take the time to understand how you do things and tailor the system to you.
You can choose between running the x-Stock in batch mode, over a wireless network or even from a virtual server. The entire system is scalable so it can grow with you or, if you are going through a consolidation period, re-configure to suit.
Having over 16 years of experience working with a range of mobile computer and barcode readers, we can take the guess work out of selecting your hardware. This ensures we can offer you the best hardware to suit your budget and needs.
When choosing x-Stock as your warehouse management system, you want the best for your business and we want you to maximise the potential of this end-to-end inventory management system. We work closely with our clients from system set-up through to training your key personnel.
Our support doesn't stop once your system is up and running. With our Pin- Point Software Support, you will have total peace of mind, in fact, we can tailor the support contract to suit your needs. For more information on what our Pin- Point support covers, visit our software support page here.
In the mean time, if you want to discuss how x-Stock can help in your business or to book a FREE Demo, contact us on sales@cross-check.co.uk or call us on 01386 210 180